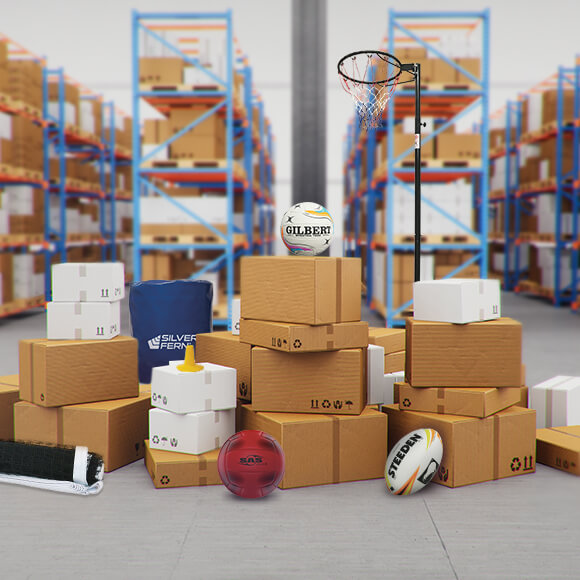 About The Ball Store
Premier Ball and Equipment Supplier
The Ball Store (TBS) is one of NZ's leading sports ball and equipment specialists, offering buyers a wide range of sports solutions. TBS strives to be the trusted go-to supplier of all types of sports balls and equipment in bulk for primary, intermediate and secondary schools in New Zealand with the most competitive price range and efficient delivery for tested and proven high-quality sports goods. From branded balls, gears, training & fitness materials, equipment to everything in between, TBS carefully caters to an unparalleled number of sports including football, rugby, netball, volleyball, tennis, tag, baseball, badminton, basketball, cricket, hockey and many more!
TBS also offers an extensive sales support service, helping to ensure that buyers have all the information and guidance they need to purchase the right balls and equipment to suit their sports requirements. We specialize in providing schools and clubs with superior sports equipment – from regular orders to one-off purchases. We are a promising team of professionals with the right industry expertise and experience to provide almost everything you need in the domain of sports.
INTERNATIONAL BRANDS UNDER ONE ROOF
Having worked closely with industry experts over the years, TBS sells its own brand and continues to partner and merchandise reputed and premium international brands such as LOTTO, Gilbert, Molten, Kookaburra and many more. As a responsible and inspiring business, TBS supports New Zealand's social, economic and environmental wellbeing.

VISIONARY LEADERSHIP
TBS is agile, dynamic but with a strong industry focus. The business is founded on a futuristic vision, clear mission, shared purpose and accountable leadership. As the Managing Director of TBS, Tim Connolly envisions the company to make a positive impact with empowered sports solutions for each player/ buyer. He is an enthusiastic, entrepreneurial and collaborative leader focused on creating value-based, inclusive cultures and hybrid teams that result in motivated and self-driven organizations. With a pioneering vision and decades of industry experience and expertise, Tim is particularly passionate about making a measurable difference and a lasting change in the world of sports!
''Excellence is not a skill it's an attitude'' - Tony Wilson